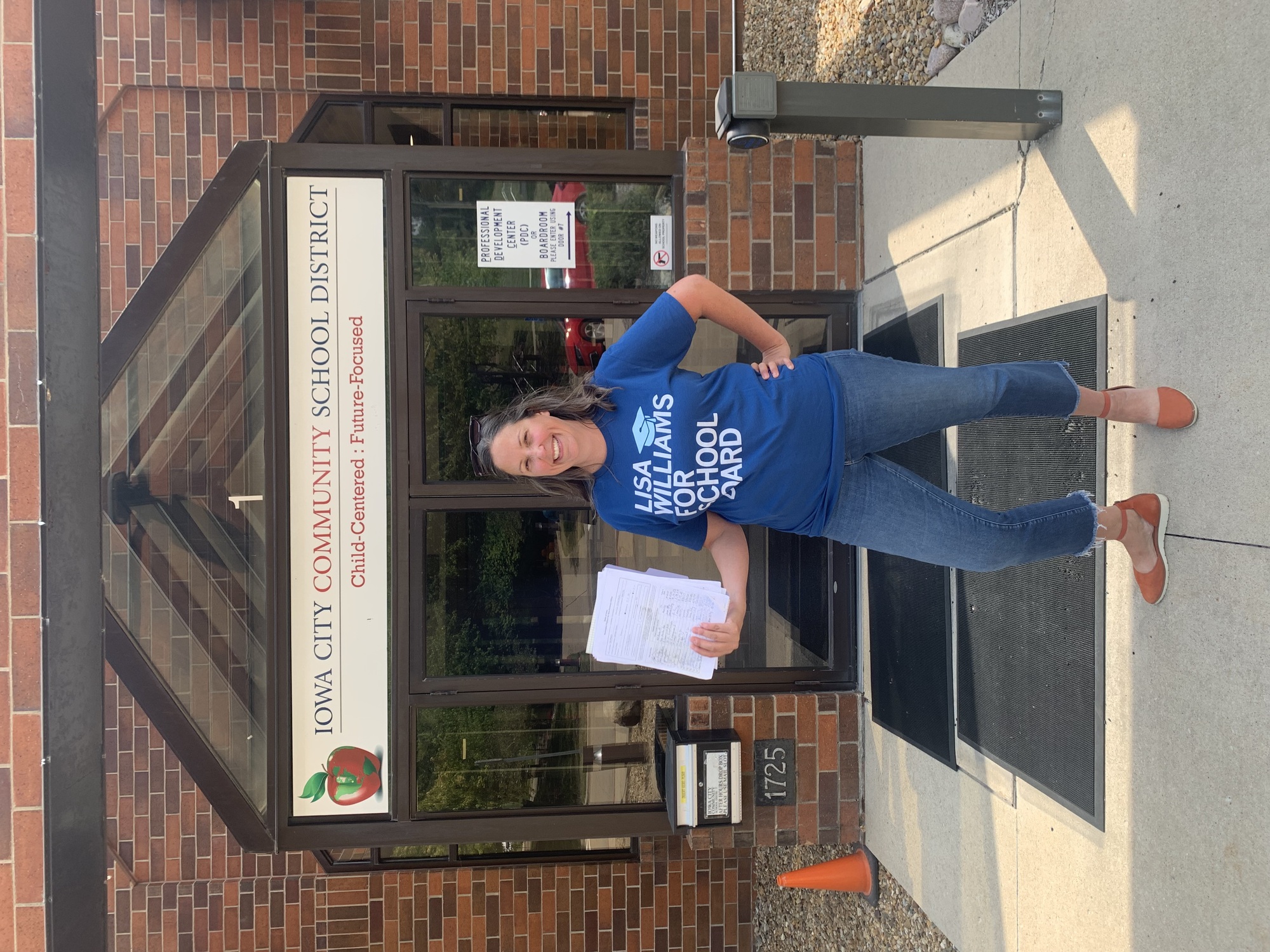 In 2019 Lisa was elected to her first term on the Iowa City School Board and in 2022 she became Vice President of the Board. Now, she is running for re-election, hoping for the opportunity to serve another four-year term. Lisa believes in making decisions that are thoughtful, data driven, and transparent. Most importantly, she believes in the value of strong public education and that in ICCSD we are all in for all kids.
Learn about Lisa and the issues facing our community as well as ways to get involved.
Countdown to Election Day!
November 7, 2023 at 7:00 AM